Home to London's broadest selection of second-hand books,
Skoob Books is open 7 Days a Week.
We are located at number 66 in Bloomsbury's Brunswick Centre.
Our Online Shop also has a stock of around 100,000 titles.
We are accepting Book Hire enquiries for film and set dressing.
Currently, we are buying books over the shop counter on Wednesdays and Saturdays by appointment only. Please email to send us a photo of, or tell us about, what you'd like to bring in.
Take a minute to Learn More about us.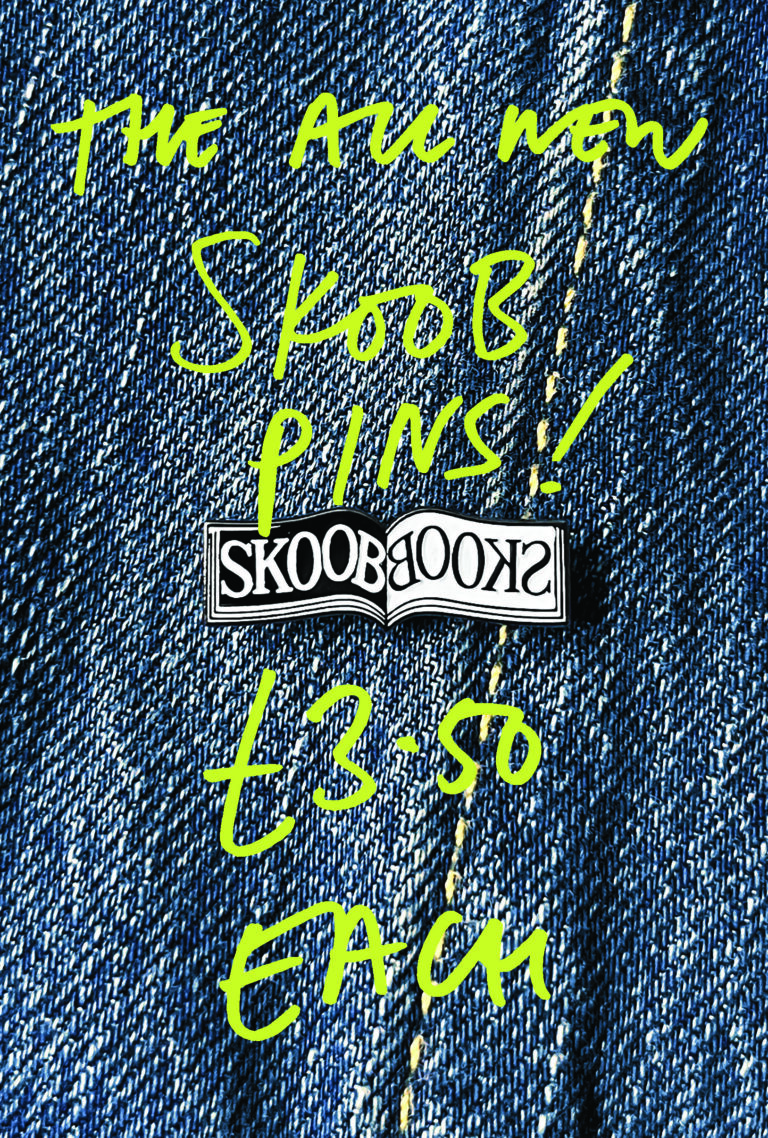 *Pin badges only available in the shop for now.

Monday: 10:30am – 7:30pm
Tuesday: 10:30am – 7:30pm
Wednesday: 10:30am – 7:30pm
Thursday: 10:30am – 7:30pm
Friday: 10:30am – 7:30pm
Saturday: 10:30am – 7:30pm
Sunday: 10:30am – 6pm
Monday:
Tuesday:
Wednesday:
Thursday:
Friday:
Saturday:
Sunday:
10:30am – 7:30pm
10:30am – 7:30pm
10:30am – 7:30pm
10:30am – 7:30pm
10:30am – 7:30pm
10:30am – 7:30pm
10:30am – 6pm 

Monday: 11am – 7:30pm
Tuesday: 11am – 7:30pm
Wednesday: 11am – 7:30pm
Thursday: 11am – 7:30pm
Friday: 11am – 7:30pm
Saturday: 11am – 7:30pm
Sunday: 11am – 6pm