Founded by ex-employees of the closing-down Poole's, of Charing Cross Road, the first Skoob Shop was a lock up, previously used for market barrows, in Neal St, Covent Garden. Myriad students, academics and office workers made the Sicilian Avenue manifestations of Skoob (two adjacent shops) their regular first port-of-call for out of print books, for 20 years. There was also a branch in Bury Place, opposite where the excellent LRB bookshop now is, and three far flung overseas shops. Eventually rising rents, and a decline in footfall led to the move to Unit 10 in the Brunswick at the beginning of the century.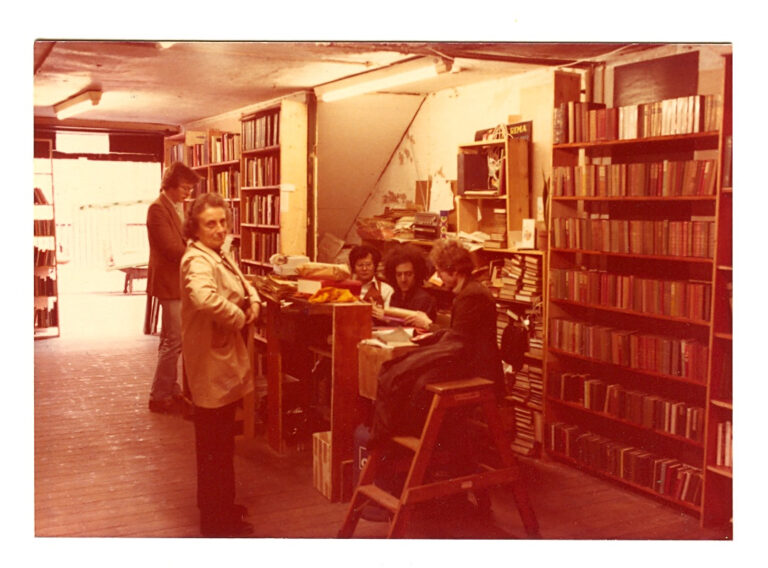 The Brunswick redevelopment happened from 2005-2007, and when it was done, we moved into the basement store on the periphery of the Centre, next to the back of Waitrose.
Due to COVID, we opened a temporary 'pop-up' shop (now closed) in the main part of the centre from 2020 to 2022, as it happens in our previous unit.
In 2005, men and machines all around redeveloping the centre, we took a photo on the last day of trading with two of the remaining staff. There is a compare and contrast below, photos taken about 16 years apart. We that are left grow old. No surprise there, but one of us at least was found to be wearing the same shirt!